Art 2020:
TBD — Please stay posted for upcoming adult classes & workshops!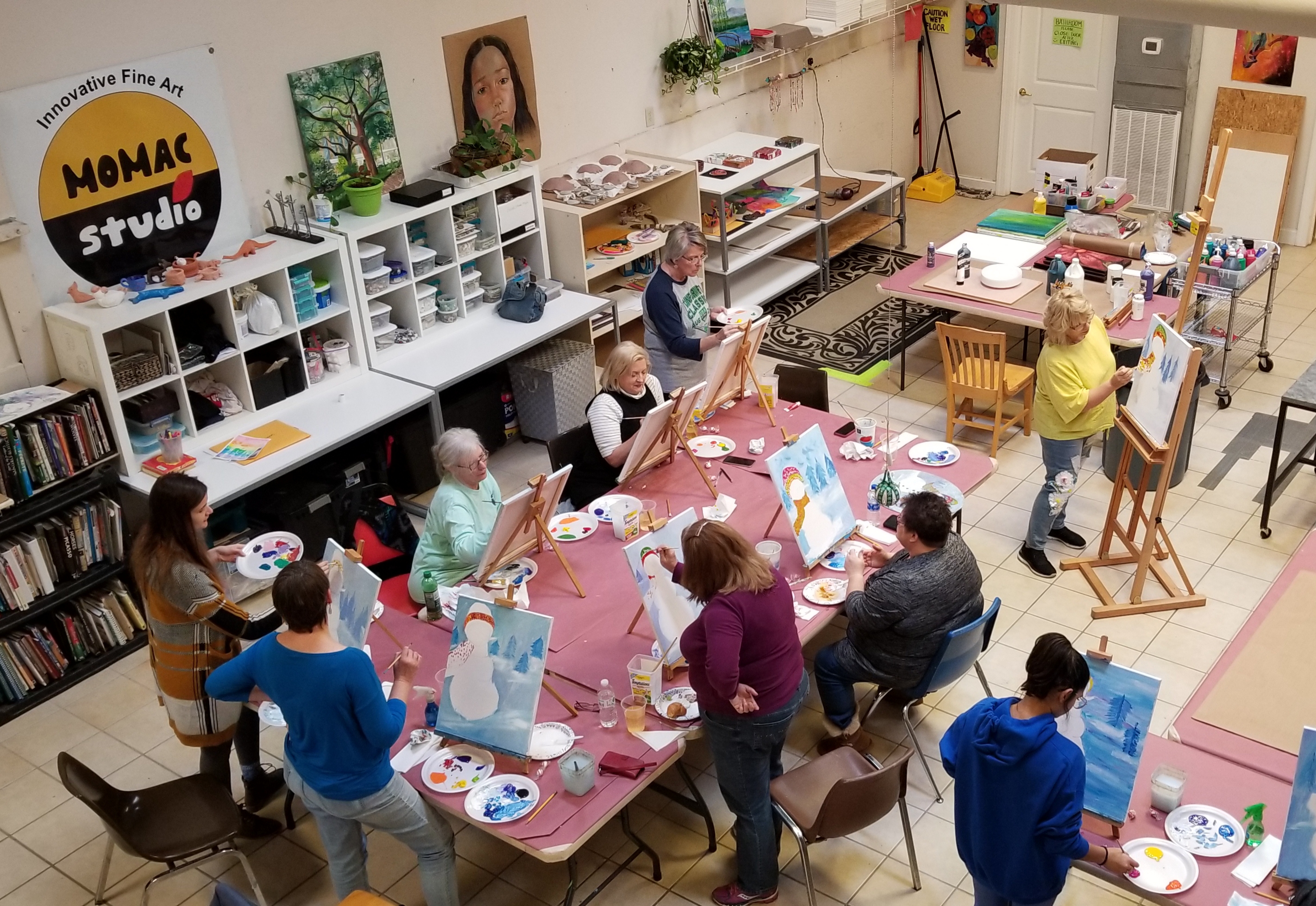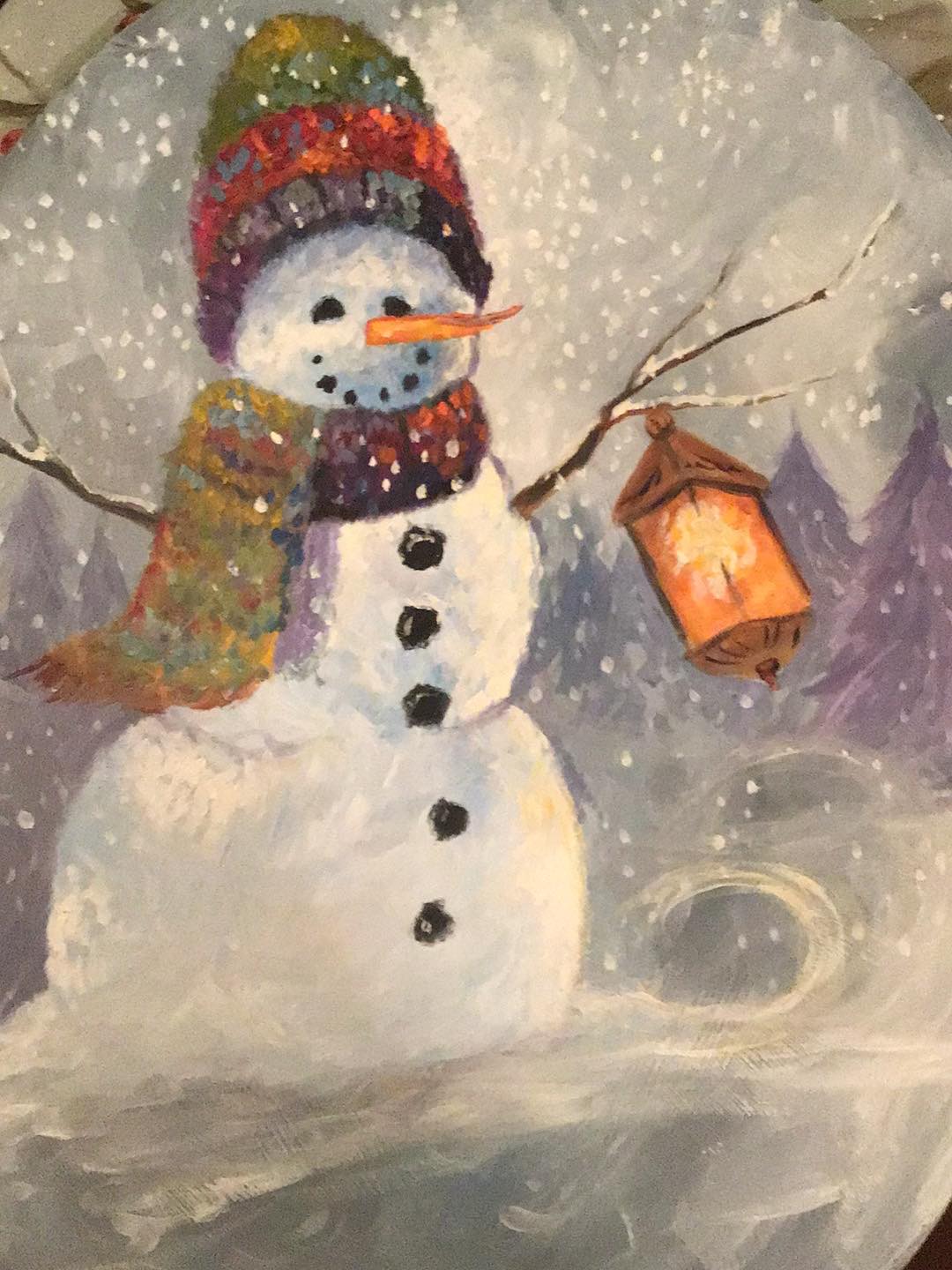 Winter-themed paint party for teens and adults. The glitz and sparkle is not over 'cause our snowman is just that! Lots of art tips comes with this composition. Supplies and snack included.
Rhonda Abbott, a retired K-12 art teacher from East Tennessee spends much of her time now painting. Her work, heavily influenced by the Russian artists, Igor Sakharov and Vladimir Volegov is figurative and expressive and oftentimes includes a reappearing, imaginary character she's named, "Mary Melindee". Rhonda is passionate about art and is convinced that although it may not be innate to some people, it can still be taught to anyone if given the proper instruction. Rhonda is happily married and enjoys animals, gardening, and spending time with her grandchildren.
***************************