*Early registration discounts are available through Saturday, July 25, 2020

*Early Registration discounts available through Tuesday, December 31st, 2019

The type of classes held at MOMAC Studio are conducted in an environment which encourages resourcefulness, new ideas, ingenuity, and the increasing ability to solve problems. All of what students learn at MOMAC Studio is built on fundamental fine art principles which are taught through engaging activities and stimulated by an atmosphere conducive to creativity.

Private Art Lessons and Portfolio Prep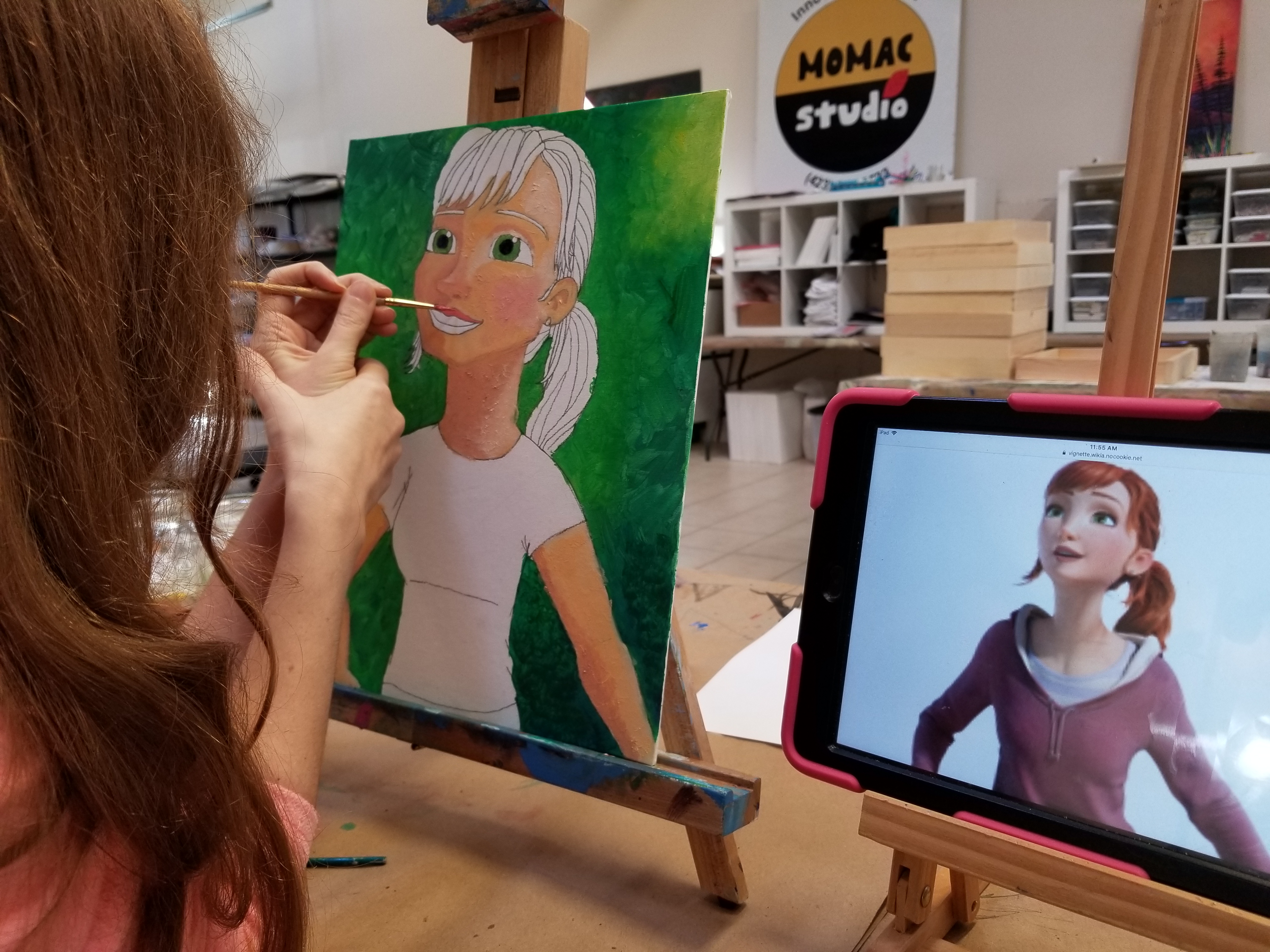 Private classes at MOMAC Studio are designed to channel a student's special interest, emphasize strengths, and encourage areas and methods of fine art unexplored. The potential for a student's artwork to be displayed publicly and the number of networking opportunities is more prevalent in a private class. Because of this, we encourage our private lesson students to participate in the many community art projects that we are a part of here at MOMAC. Private lessons are also a great way to build a portfolio that satisfies submission requirements for those looking to attend college art programs. *Class scheduling is arranged on an individual basis with the instructor.